since
flipfloppearls
is having problems with mr. linky, i thought i would post my own
semi-wordless wednesday
.
seeing that easter is right around the corner, i thought these photos would be perfect!
lol!!
on that note, hope you all have a wonderful easter!
okay, mr. linky is up and running, check out the other entries from semi-wordless wednesday: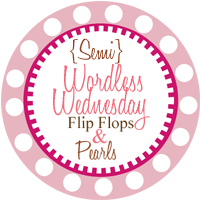 we are FINALLY heading to las vegas tomorrow! can't wait, so if you don't hear from me for a few days, you'll know why!
almost forgot to share the color i chose for my last mani/pedi. it's from
OPI
, called
your such a kabuki queen
.
fabulous color, if only my mani would last longer! ugh!!! i just had it done on friday and could already use a touch up and haven't even left for vegas yet,
ha! ha!
be sure and check out my post from yesterday, click
here
.
guess what's inside the box?